There is an interesting new site Digital Attack Map related to DDoS attacks. Worth to have a look!
From About:
Digital Attack Map is a live data visualization of DDoS attacks around the globe, built through a collaboration between Google Ideas and Arbor Networks.

The tool surfaces anonymous attack traffic data to let users explore historic trends and find reports of outages happening on a given day.
The figure below shows the current status visible at their main page (Nov 13, 2013).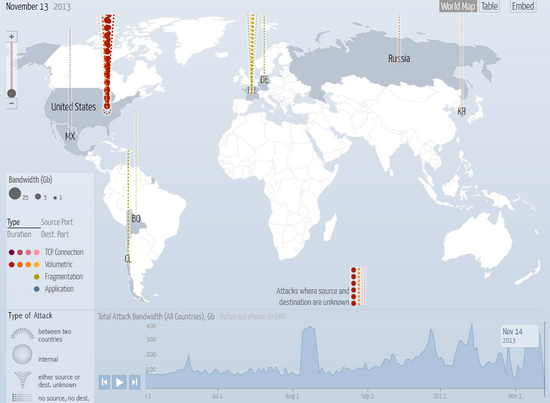 One can easily see the situation from any other day, for example see figure below.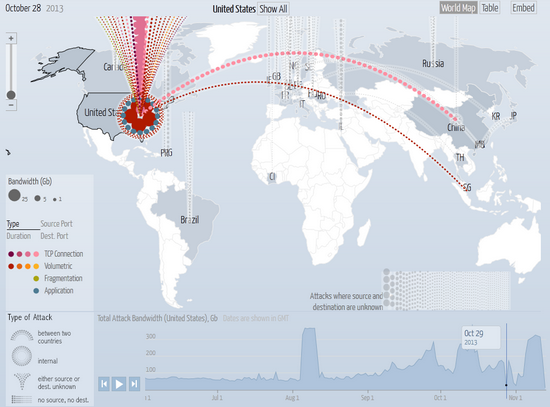 A Distributed Denial of Service (DDoS) attack is an attempt to make an online service unavailable by overwhelming it with traffic from multiple sources.
Links