Previously I managed to get the OpenWRT working on a wireless router. As this router also has an USB port, I tried to get an USB 4G dongle working on it. After realizing that the solution is very much dependent on router itself and on the 4G dongle, and that I simply didn't have all the details that was needed, then I gave up on that attempt.
And then I found that there is another effort/package called ROOTer, which is actually solving the very same problem for several routers and dongles. And that my specific HW was actually supported! After following their instructions, and installing their firmware, it worked "out of the box" (all actions from the GUI, without needing to do tweaks on the command line.) The only catch up to remember is that one need to configure the Modem data (eg. APN name, authentication etc), and when changing those parameters, they don't become active until reboot is made.
My setup:
4G dongle ZTE MF831 (so called

hostless

USM modem, as these modems appear as an Ethernet device when plugged into the router)
Screenshots
In picture below, the model name and firmware are visible.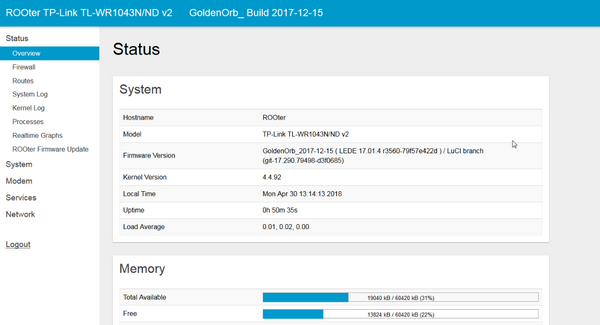 In next picture, it shows that the interface wan1 (4G dongle on USB) is up. It is possible to configure both the WAN (the physical cable) and 4G at the same time.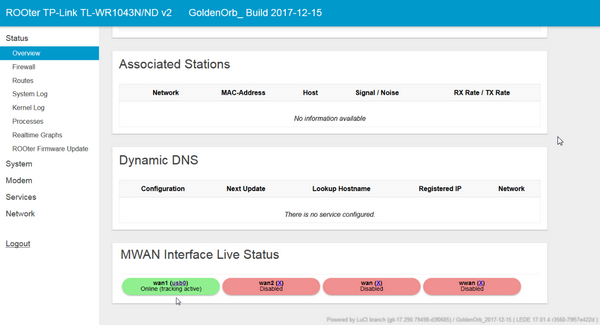 The zoning options are numerous. It is even possible to create quest wifi. In the picture below it shows the out of the box setup.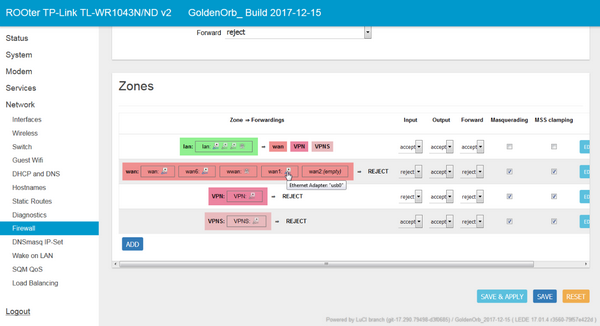 Other links:
WIKI – Smart ROOter OpenWRT routers using USB 3G & 4G modems