ITU-T Study Group 17 works on security related issues.
In the technical Flyer, the building block are listed as
Security Architecture and Frameworks
Telecommunication Security
Protocols
Security in Frame Relay
Security Techniques
Directory Services and Authentication
Network Management Security
Systems Management
Televisions and Cable Systems
Multimedia Communications
Facsimile
Message Handling Systems (MHS)
By looking the standards on the ones with "bold" gives a good overview. Another good overview is provided by their "Security Manual" from 2009 called "Security in telecommunications and information technology – An overview of issues and the deployment of existing ITU-T Recommendations for secure telecommunications". It is available in different languages.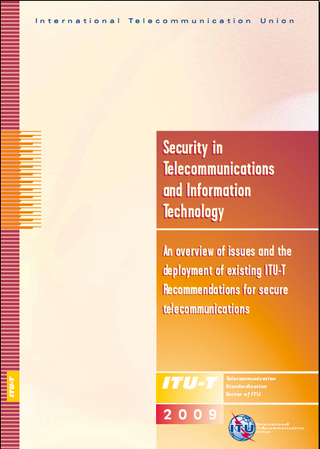 There is many other good collection on information, like