The annual IT barometer is good source of information for persons interested on significance and utilization of IT.
The annual IT barometer of the Finnish Information Processing Association studies the significance of IT for the executives of Finnish companies. We study how IT is utilized, what factors and competences connected to IT are considered to be important in terms of future success, how successful IT projects are, how successful the outsourcing project has been, how extensively best IT management practices are used, how the organizations use new technologies.
Some highlights are shown below.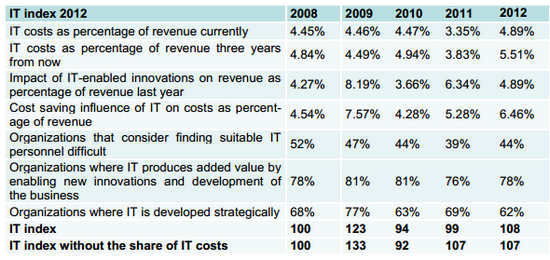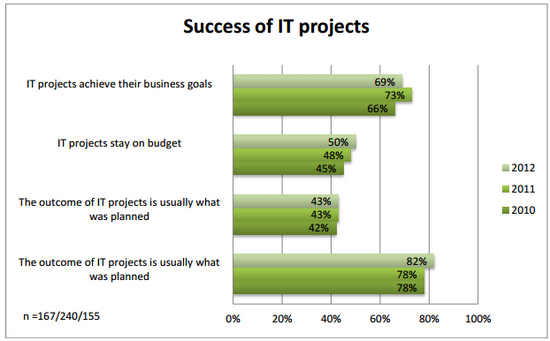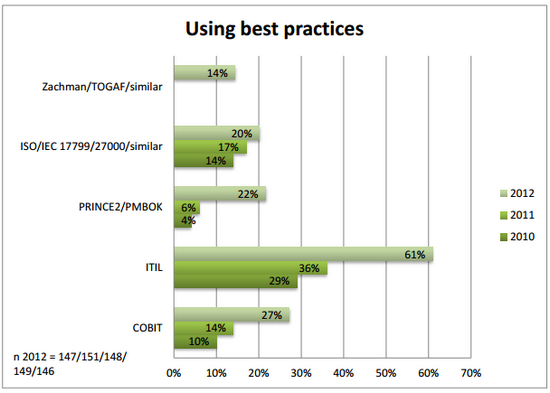 Links