It is possible to view which companies and organizations have ISO 27001 certification via site "International Register of ISMS Certificates".
In their "number of certification per Country" list, there are about 7300 certifications.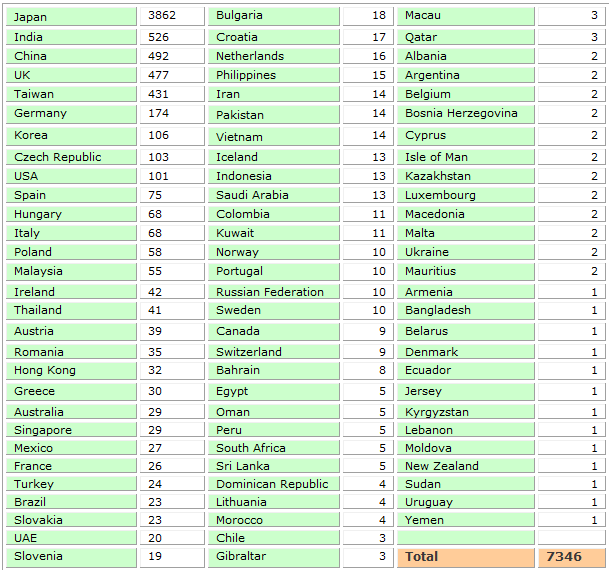 Please note, the information is maintained by certification bodies themselves. For organization bodies, there exist another ISO standard 27006.