ScrapBook is one of the Firefox plugins. It is a valuable tool for everyone who is searching for information via internet. It can help to save important pages for offline reading, and manage your offline collections.
Here below is an example when searching for subject privacy, starting from google search engine. With ScrapBook one can nicely categorize/order your findings (see left panel).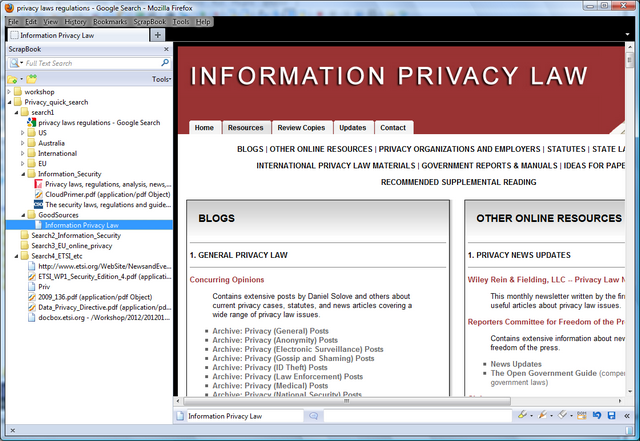 The search lead to interesting findings on Information Security and recent news on privacy on EU. The subsequent searches will then be on those, and therefore I created folder ready for them…
Tip: Multiple Offline locations
One can store the offline content in any folder. The Multi-ScrapBook option is a good choise for this. First activate it via "ScrapBook Options" menu. After that you get a new "Multi-ScrapBook" button to the ScrapBook menu.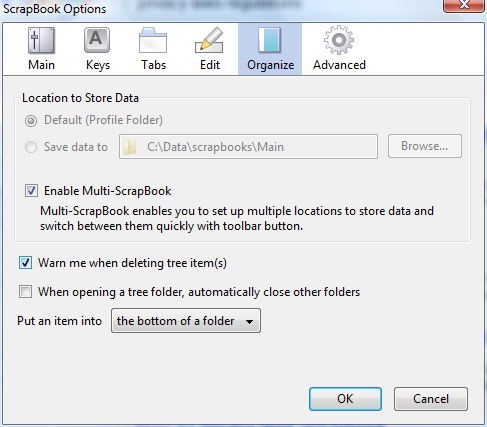 By using Manage menu option within Multi-ScrapBook button, one can create several offline content locations.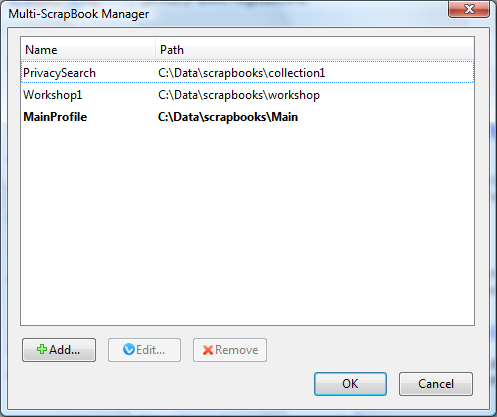 Tip: Create one single MAFF file
ScrapBook has "extensions". ScrapBook MAFF Creator converts ScrapBook into one single file (MAFF). After installation, a new menu option "Create MAF" is available.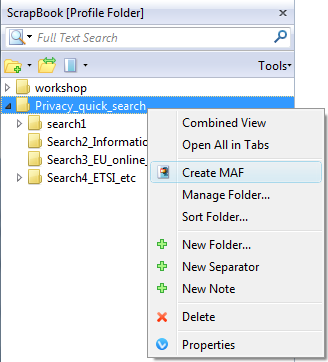 Note , this tool did not work as I would expect in my environment. I had problems when opening MAFF file. It opened all the pages as tabs, and some pages had problems; the page was not visible. In the ScrapBook MAFF Creator help (chrome://sbmaf/locale/hints.html), it states that one would need to create HTML file via "Output as HTML" ScrapBook menu, and then use that as a base. However, I did not get that to work yet.