ISO TS 33052:2016 "Process reference model (PRM) for information security management" is in interesting document which can be useful when evaluating the possible ways to implement the information security management system (ISMS) processes (see ISO 27001 ISMS requirements). This Technical Specifion (TS) contains process descriptions of 26 processes, and the relationship between ISO 27001 requirements and PRM (in annex A). The 26 processes are shown in the figure below: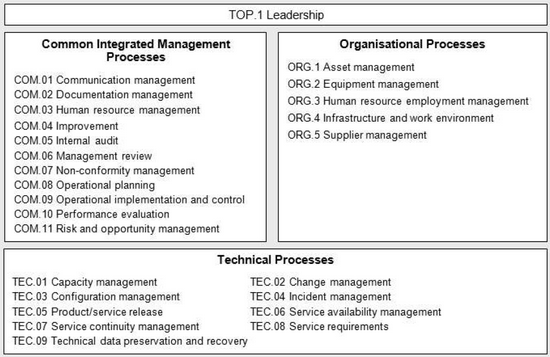 Each process description contains following elements
Process ID
Name
Purpose
Context
Outcomes
Requirements traceability
Please note that this TS is not implementation guidance, but is used as a basis for the PAM (Process assessment model) that is described in ISO TS 33072 "Process capability assessment model for information security management".
About ISO related standards
BSI Standards
For looking the ways how to implement ISMS, it is also worth to have a look on the BSI standards, especially BSI 100-2! They are freely available here.