IT Security Essential Body of Knowledge (EBK) is competence framework for IT Security, published by DHS (Department of Homeland Security). It introduces roles and competence areas, and defines how these are mapped with each other.
The documents available are:
IT Security EBK
EBK Matrix
EBK Glossary of Key Terms
EBK FAQ Sheet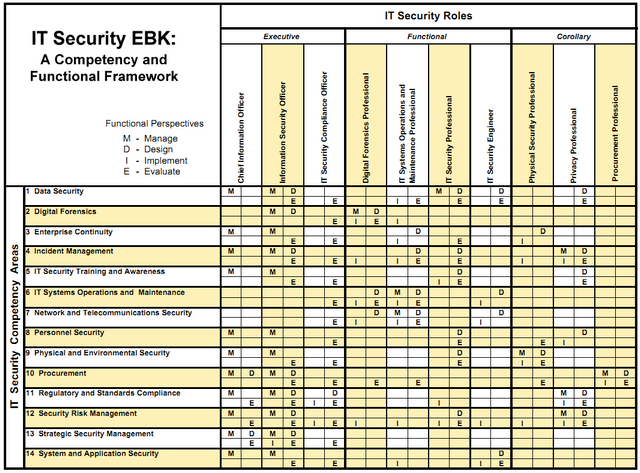 In addition, DOE (Department of Energy) has made another one for Cyber Security, using Security EBK as a base.
Documents available:
Essential Body of Knowledge (EBK)
EBK Core Competency Matrix May 011
DOE CYBER SECURITY EBK: MINIMUM CORE COMPETENCY TRAINING REQUIREMENTS