Next World Conference on International Telecommunications (WCIT-12) have ITRs (International Telecommunications Regulations) on their agenda.
Updates can be expected on Human Rights, Security, Privacy, Critical Infrastructure and etc. areas. For more information, see WCIT-12.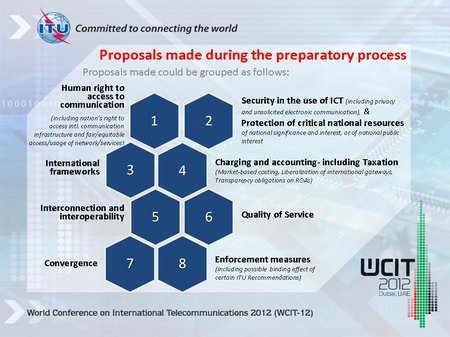 From WCIT-12:
This landmark conference will review the current International Telecommunications Regulations (ITRs), which serve as the binding global treaty outlining the principles which govern the way international voice, data and video traffic is handled, and which lay the foundation for ongoing innovation and market growth.

The ITRs were last negotiated in Melbourne, Australia in 1988, and there is broad consensus that the text now needs to be updated to reflect the dramatically different information and communication technology (ICT) landscape of the 21st century.
Last time ITRs were updated on 1988, see figure below.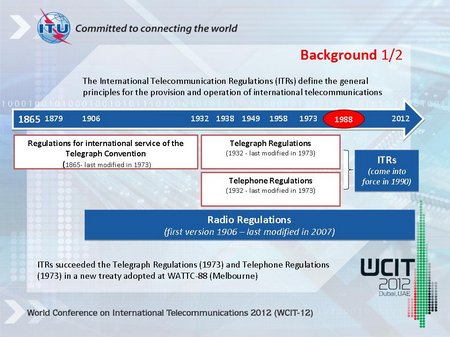 Other links
Figures are taken from ppt.