PDFill PDF Tools is a good alternative for various operations on pdf files. It contains more features than PDFsam which I have listed earlier.
Especially it can encrypt/decrypt, add text or image watermarks etc. (However, licensing is different than in PDFsam).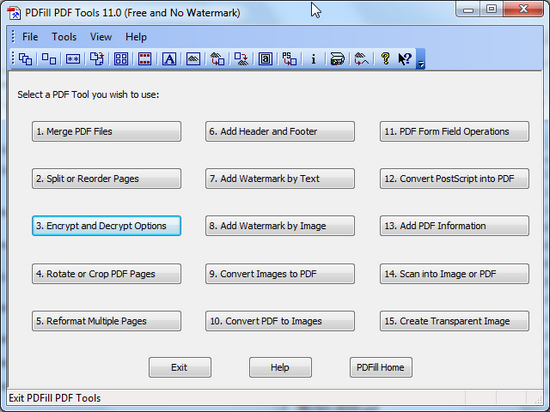 The screenshot below is from Text watermark. For the image watermark, and can also define location.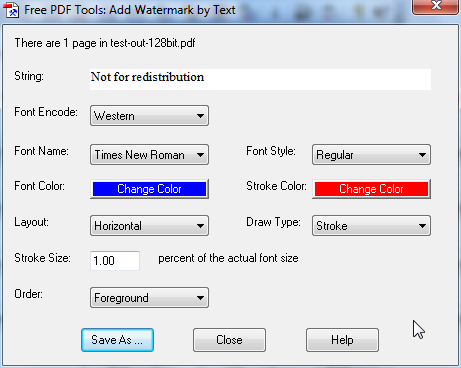 Note: The installation includes also the PDF Editor, which is not free.
Note: The screenshots above are from Beta version (May 17 , 2013).