There is an interesting effort to rank and compare countries on innovation. It is called Global Innovation Index (GII).
Link to WIPO's GII pages.
The Global Innovation Index (GII) is a recognition of the key role that innovation serves as a driver of economic growth and prosperity. The GII is a valuable benchmarking tool to facilitate public-private dialogue, whereby policymakers, business leaders and other stakeholders can evaluate progress on a continual basis.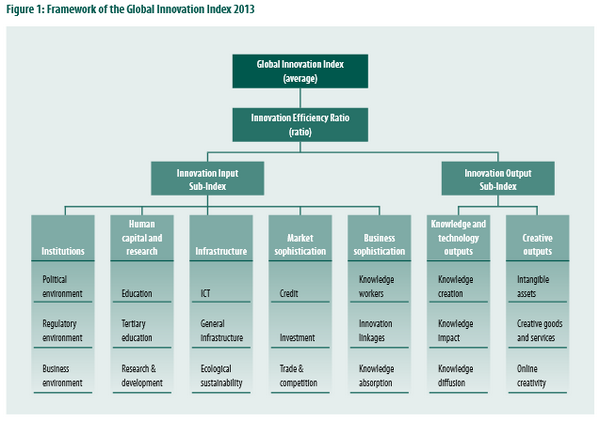 GII Ranking list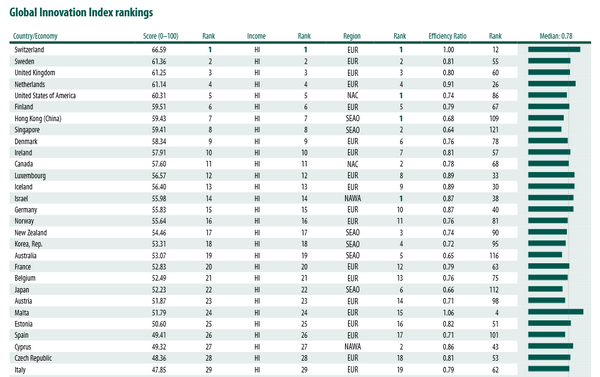 Links: