KeePass is great tool to store your password in encrypted format in a single file.
Encrypted file provides protection against accidental loss of your USB drive when travelling. KeePass has a portable version available.
Screenshots are available. Classic Edition is sufficient and works fine.
For each Entry, one also can store web address (URL) and additional notes (see below).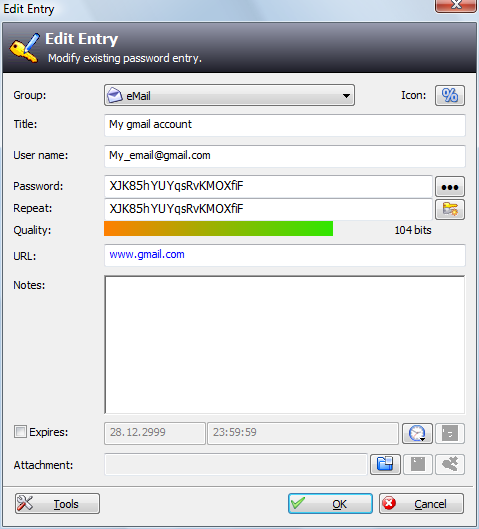 Advanced usage: Importing passwords
For first time use, there exist password importer from Firefox (plugin).
For Internet Explorer, one could use another tool "IE PassView" to retrieve passwords.