Foxit Reader is not a must, but is great tool for filling in PDF forms, and saving those PDF files for later use.
It works also for forms which are not "interactive forms", but regular PDF files (see below).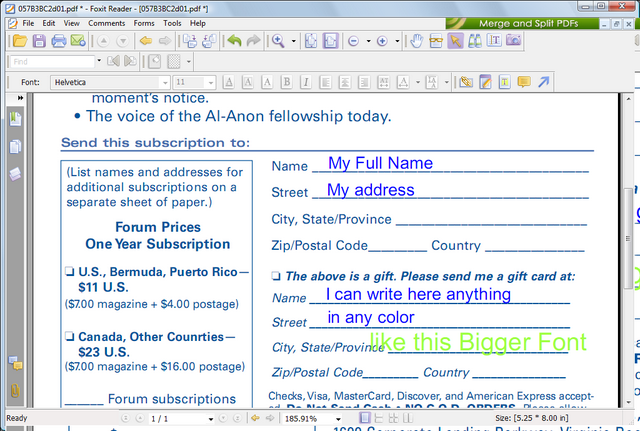 Some functions are available only on local files, so save PDF to your hard drive first before editing.
(Clever PDF files might have interactive forms. An example is here, these forms contains field ready for typing)