Raytheon has published an interesting report called "The Unintentional Insider Risk in United States and German Organizations", conducted by Ponemon Institute. Worth to have a look.
Some highlights:
IT practitioners agree unintentional employee negligence causes more security incidents than intentional and malicious acts
Telling the difference between malicious and negligent security incidents is difficult.
Long hours and multi-tasking are also red flags for risk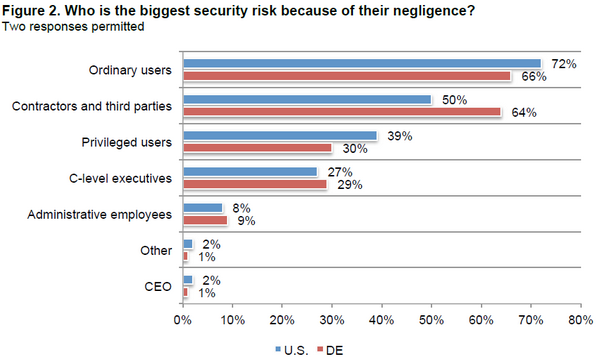 The report also contains results for "8 scenarios that often lead to security incidents".