PortableApps is more than just another tool. PortableApps is a collection of tools which can be used from USB drive without installation to the current system.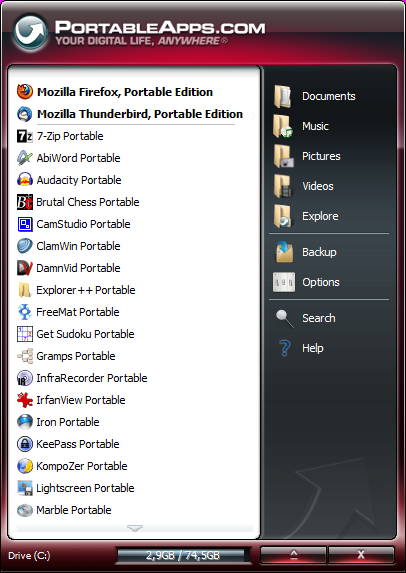 One can add new applications from PortableApps web page and "install" into local PortableApp tool.
All files are kept locally under main folder, so it is easy to copy PortableApps into USB drive or to network drive.
For example, one can include Open Office in the USB drive for those situations where the other computer does not have powerpoint program.