Lingoes is one of the free alternatives for offline dictionary. Common use is for translating words between languages, but it has other use as well. Results from different dictionaries are visible at once (see below).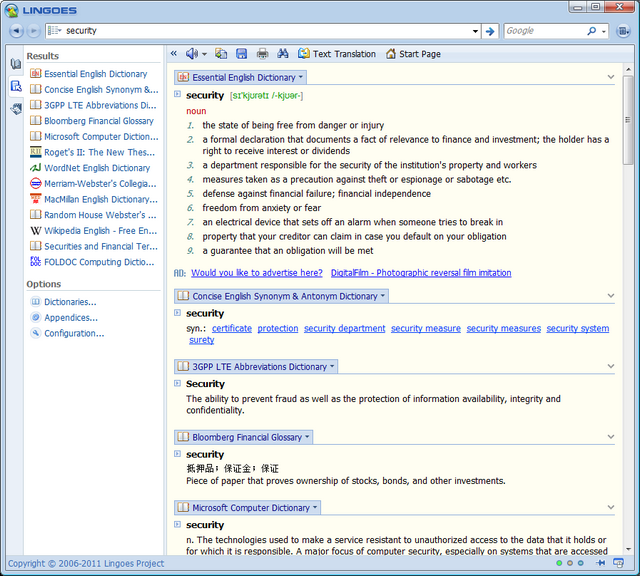 Positive:
huge collection of dictionaries available from the main site

not only languages but english definitions as well!

offline only possible (has online possibility as well)
hot keys for quick lookups from any program

might need some tuning
one can use clipboard capture in the worst case
Negative:
No good support for creating your own dictionaries (no tool)
It is easy to add or delete dictionaries.