There are several tools for recoving accidentally deleted files. One of them is Undelete 360.
The success of the recovery depends very much on the immediate actions made after accidental deletion of the file(s). In some cases, the antivirus and malware protection might wipe out the data so that recovery is not possible.
After accidental deletion, one needs something that does not need installation. And it is better to operate from another disk as much as possible.
The figure below shows deleted files on a mobile phone's memory card.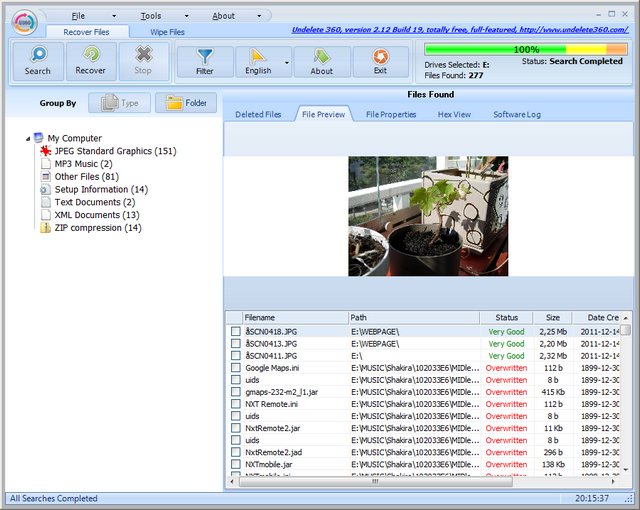 There are several portable candidates, and sometimes one of these tools can perform better than another. If Undelete 360 does not work in your environment, then check these as well:
The other function of Undelete 360 is the file wiping function, ie. delete and write over with nonsense data. After wiping, the recovery is no longer possible. (file content is overwritten 3 times).