XMedia Recode is good alternative for converting audio/video file into another format so that it can be played in another device.
Below is an example, where video from camera will be converted for phone format (mp4).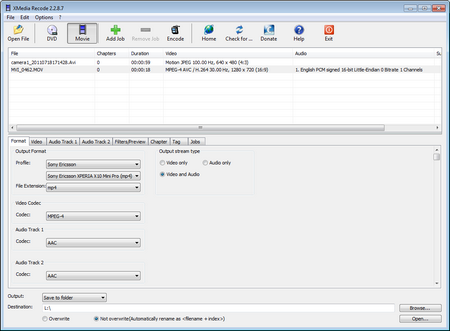 The tool contains a lot of features, and one can create new output profiles, or adjust existing ones.