Will the holographic images change our way of living? Check out the videos below to get an idea…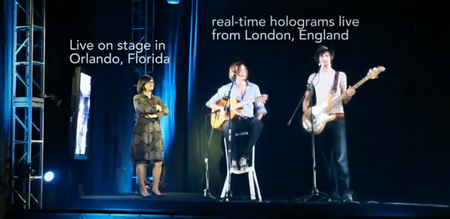 Holographic images in big scale:
There is clearly a security aspect too, since one could send hologram into a concert…
Smaller scale: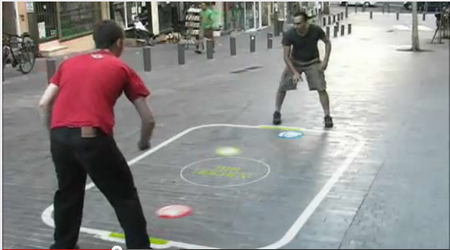 Definitions
Hologram Projection Technology

Holography refers to the technique that enables light scattered from an object to be recorded and later reconstructed. The product of holography, called a hologram, may be projected via this technology so that it can be viewed as a three-dimensional image.

A hologram is often described as a three-dimensional picture. While this is a good way to get a general idea of what you would experience looking at one, holography has very little in common with traditional photography.

While a photograph has an actual physical image, a hologram contains information about the size, shape, brightness and contrast of the object being recorded. This information is stored in a very microscopic and complex pattern of interference. The interference pattern is made possible by the properties of light generated by a LASER.

Holography is a technique which allows the recording and playback of true, three-dimensional images. The image is called a hologram. Unlike other 3-D "pictures", holograms provide what is called "parallax". Parallax allows the viewer to move back and forth, up and down, and see different perspectives — as if the object were actually there.
More about the subject
Video:
Note: Holographic 3D image means that when you change your angle of view, then you will see different part of the 3D image. If a plain screen is used, then even when changing your angle of view, you still see the same image. (I hope the example videos above are all real 3D images)