Sometimes it would be great to be able to slow down a song. For example, for a school play the original song might be way too fast for presentation. Or you might want to learn the lyrics of your favorite song or the song that you saw at youtube 🙂
Well, the "slow down" can be done by Audacity. Choose the menu Effect->Change Tempo.
In the example below, the tempo is changed by 15% so that the original 3 minutes song will now take 30 seconds longer.
For this kind of operation it is better to operate on the raw file (wav) if available.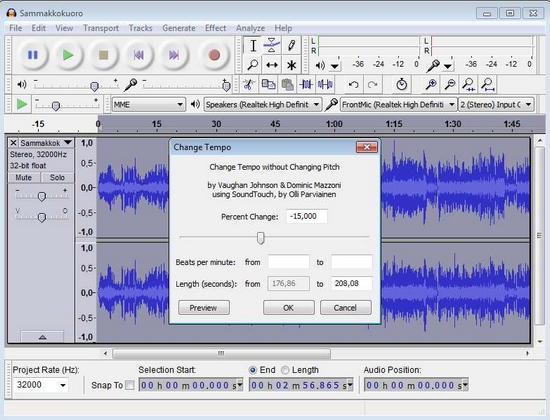 Note. For generating the wav file from a video (mp4 etc), one can use XMedia Recode.