Art of Illusion is a good candidate for the first 3D modelling tool. It is quite straightforward to learn, and it is sufficient for basic work.
I was searching for a 3D modelling tool in order to create book cover illustration for my book. After trying several alternatives I ended up with AOI because of it's easiness to use (as compared to other free tools). Clearly Blender is more capable, but the Blender GUI is too complex and distracting, and I did not find a way to simplify it.
The figure below shows the result after first day of using Art of Illusion.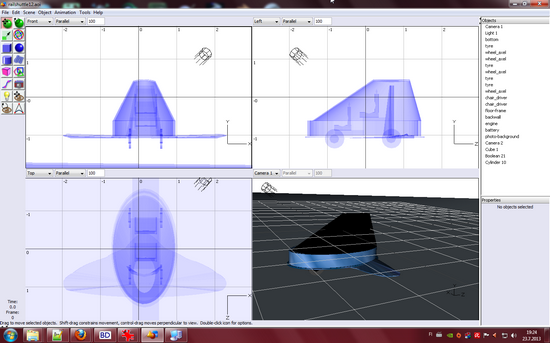 Then after 2nd day I got a football playing robot ready too. (Except the football is a 3D model from internet resources).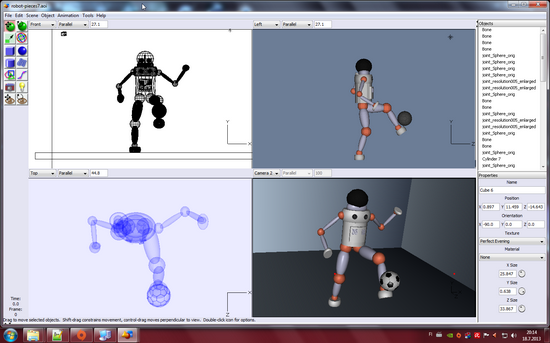 After 3rd day, I find the transparent view as the most convinient way of working. In the camera view, I normally use the rendered view. Also, some plugins and scripts have been added from AOI repository, see screenshot below.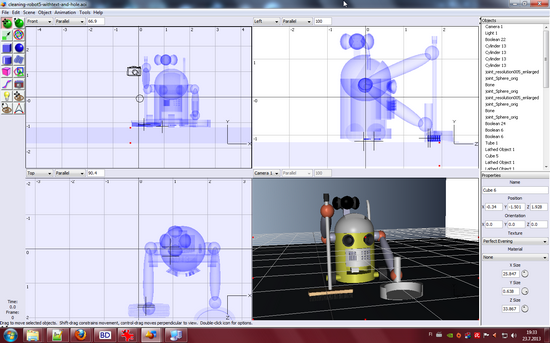 Currently I'm trying to "print out" the cleaning robot by using a 3D printing service. It seems that the STL export plugin generated an exploded view of articles and therefore I had to use Blender to generate the STL file for 3D printing.
The rendering result from AOI are shown here.