Today, a tool for umpacking files is a must. 7-zip is great tool for that.
7-zip supports several file formats:
It can do AES-256 encryption in 7z and ZIP formats
For protecting your data backups on USB or CD/DVDs, a simple copy is not sufficient.
If you don't have any other encryption tool, then at minimum use 7-zip encryption together with packing those folders and files. 7-zip can automatically split big archived files into smaller files. See example figure below. A new archive "blog.7z" will be created containing all files under "blog" folder. The archive is password protected, and 700M split files are automatically created making is easier to store them into DVDs.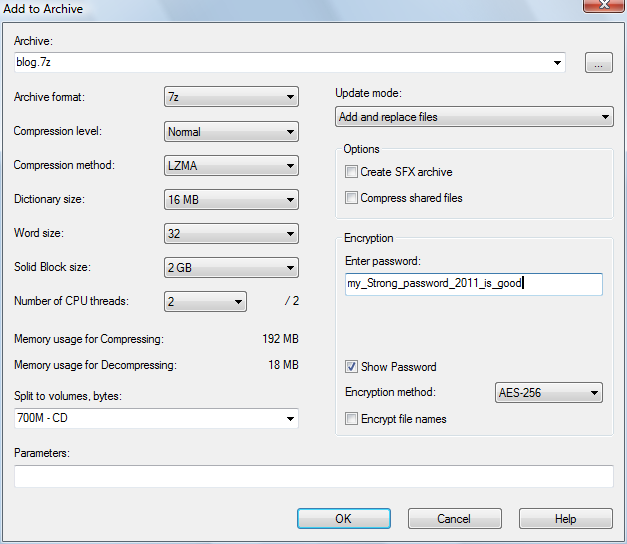 7-zip can also be used to protect email attachments (see blog ).