ENISA publishes annual reports about significant incidents in the electronic communications sector.
ENISA is receiving these reports from National Authorities (see figure below).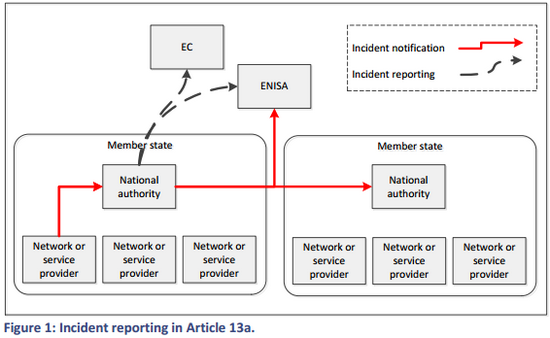 The latest report from 2012 incidents is now available. In total 18 countries reported 79 significant incidents, 9 countries reported no significant incidents.
There are several interesting statistics in the report. For example, the figure below shows causes of incidents.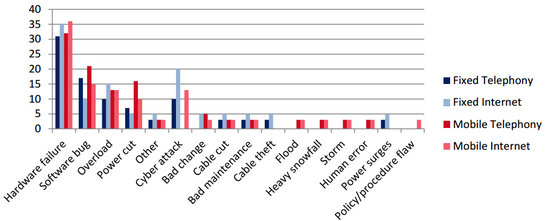 Links