Security Intelligence Reports are available at Microsoft site.
What it is?
Microsoft Security Intelligence Report provides in-depth perspectives on software vulnerabilities in Microsoft and third-party software, exploits, malicious code threats, and potentially unwanted software.

The SIR website also includes deep analysis of trends found in more than 100 countries/regions around the world and offers suggestions to help manage risks to your organization, software, and people.
The figure below is taken from Key Findings, and is showing malware encounter rates.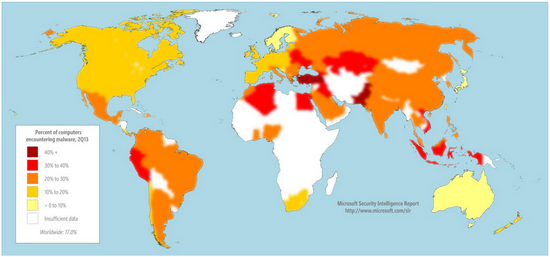 SIR v15 Deliverables