Synergy is an open source tool for using one keyboard and mouse for 2 (or more) computers over the network. Usage is simple, just move mouse from one screen into another. Clipboard is supported.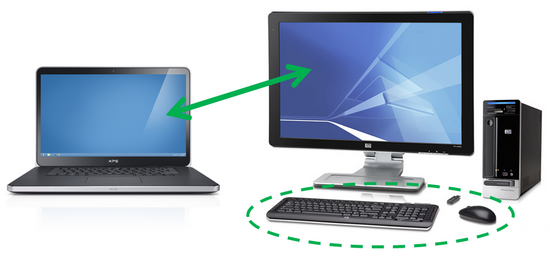 In the figure above, desktop with mouse and keyboard is configured as server. Laptop is configured as client.
The screenshot below shows the GUI on the desktop (server). This screenshot was "copy-pasted" into laptop (see clipboard lines in the log).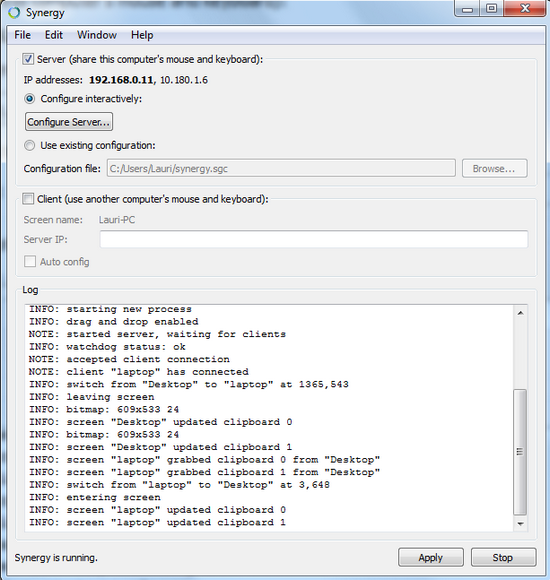 Download options
In the main site of Synergy , a donation is asked for the latest binaries (1.6.2). However, at the bottom of the main page, there is a link "Free download" which leads to page where binaries for 1.4.18 are available. Source code is at github.
In the sourceforge site, the latest binaries are 1.3.1. In the sourceforge, there is also SynergyKM, which has binaries freely available.
Then there are freeware hosting sites, which have binaries for 1.6.2.