Team Talk 3 or 4 is great simple tool for meeting online.
If one particpant has dynamic DNS, and firewall configured properly, then other ones can easily join the voice conference.
Team Talk contains a lot of option for voice quality etc., and after some volume tuning work great with different kind of online games too.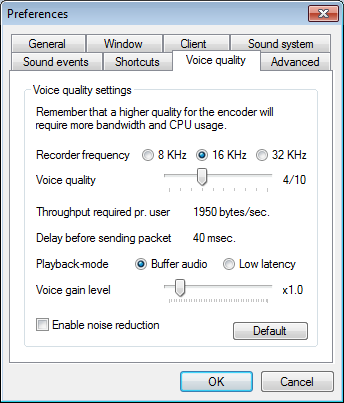 As an example, a free Dynamic DNS is available here.
Update (Nov 2014): For encrypted voice conferencing, please see blog Murmur, tool for simple and secure voice conference. For a free dynamic DNS, one could look at FreeDNS.