BlogDesk is great tool for blogging. One can write content offline, and upload it to site later.
The features which I value most:
offline blogging feature
easy way to include images with thumbnails
can download and edit already published blogs
HTML view
The main view is quite simple. Here is a screenshot when editing this blog post.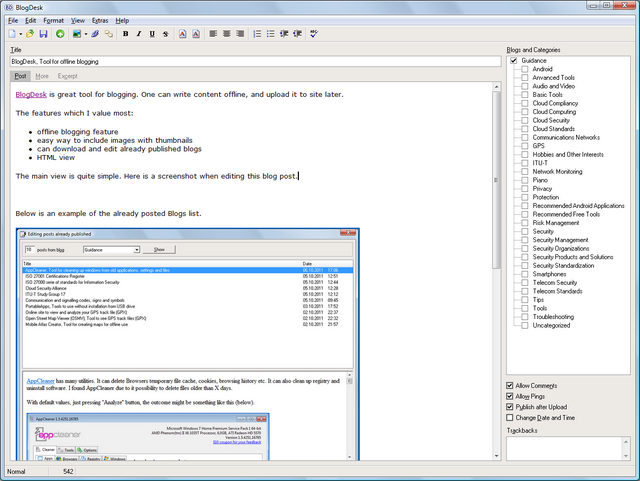 Below is an example of the already posted Blogs list.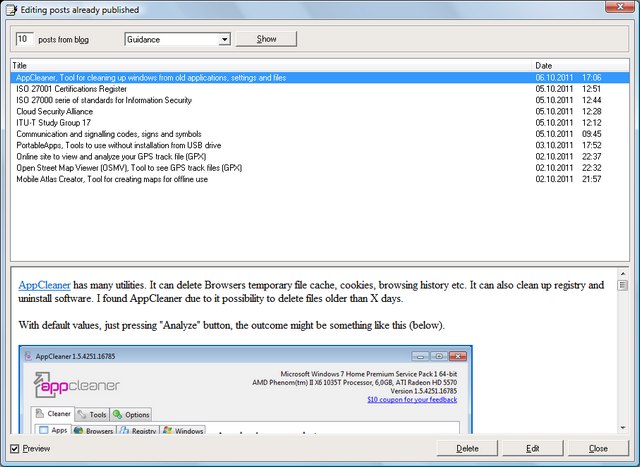 This figure was too big for the blog, and BlogDesk automatically proposed for a thumbnail (see below). For this Blog site, I have used custom default (640 wide).