A tool called DAVID LASERSCANNER has a free alternative with limited options. The main limitation is that one can save captures with lower resolution only. The tool is shown below.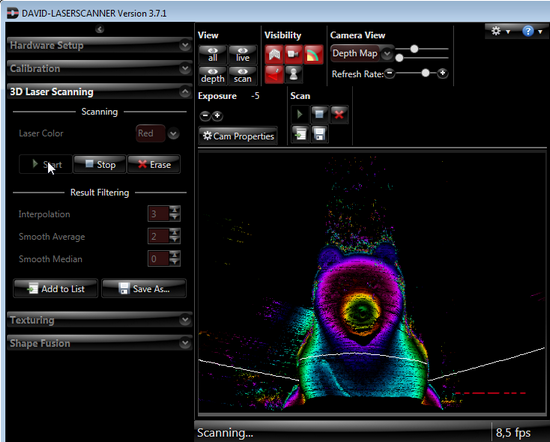 And the setup consists of "corner with calibration picture", line laser and webcam.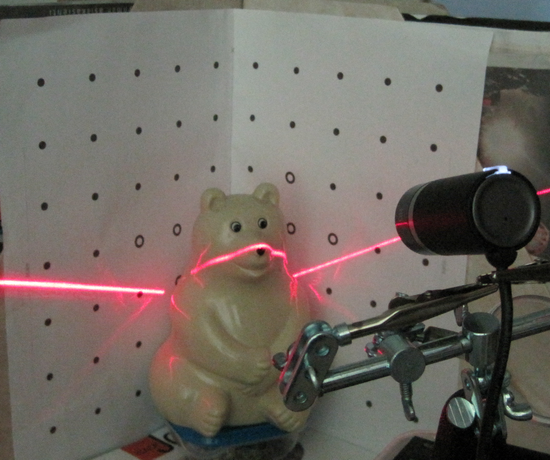 Plus:
texture can be embedded in the 3D object
Minus:
saving into obj format with lower resolution

one cannot save joined scans (Shape Fusion)
Requirements:
webcam

line laser, ie. laser which can produce a straight line (ie. not a spot but line on a wall)
Texture example
The tool can add a texture the the scan. An example is shown below.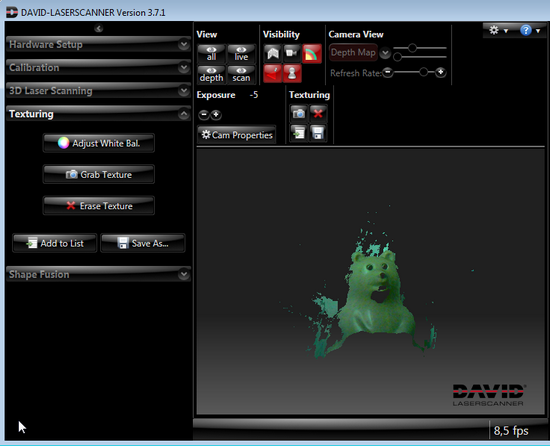 Post processing example
Meshlab can be used for post processing and joining different scans together. (Since free version does not allow to save the results of joining by Shape Fusion). An example is shown in the blog.
The final result can then be used in programs like Art Of Illusion.
Links